Moyo - ergonomic baby carriers
A well-known Slovak brand of ergonomic baby carriers that will please enthusiasts of classic and crossed straps when wearing them.

Ergonomic babycarriers MOYO

 

Moyo is a young handmade Slovak brand of ergonomic carriers. Youngness is precocious and innovative, and Moyo has been geared towards improvements that ensure maximum comfort for both the wearer and the wearer. They are made from quality baby wraps and are growing, full buckle and fully adjustable.

 

Two types are produced

"Classa" is a classic carrier for the front and back, and thanks to the ergonomically cut shoulder strap, wearing even harder children is absolutely comfortable.

 

"Cross" has shoulder straps designed atypically by crossing. It is designed primarily to be worn on the front, and can be worn on the back. The width of the straps and the comfortable crossover are often the reason why the Cross version is a favorite type for maximum wear and tear.

 

 

Sizes are in offer two and that:
"Tiny" recommended for children from about 3 months to about 2 years.

"Classic" recommended for children from about 6 months to about 3 years.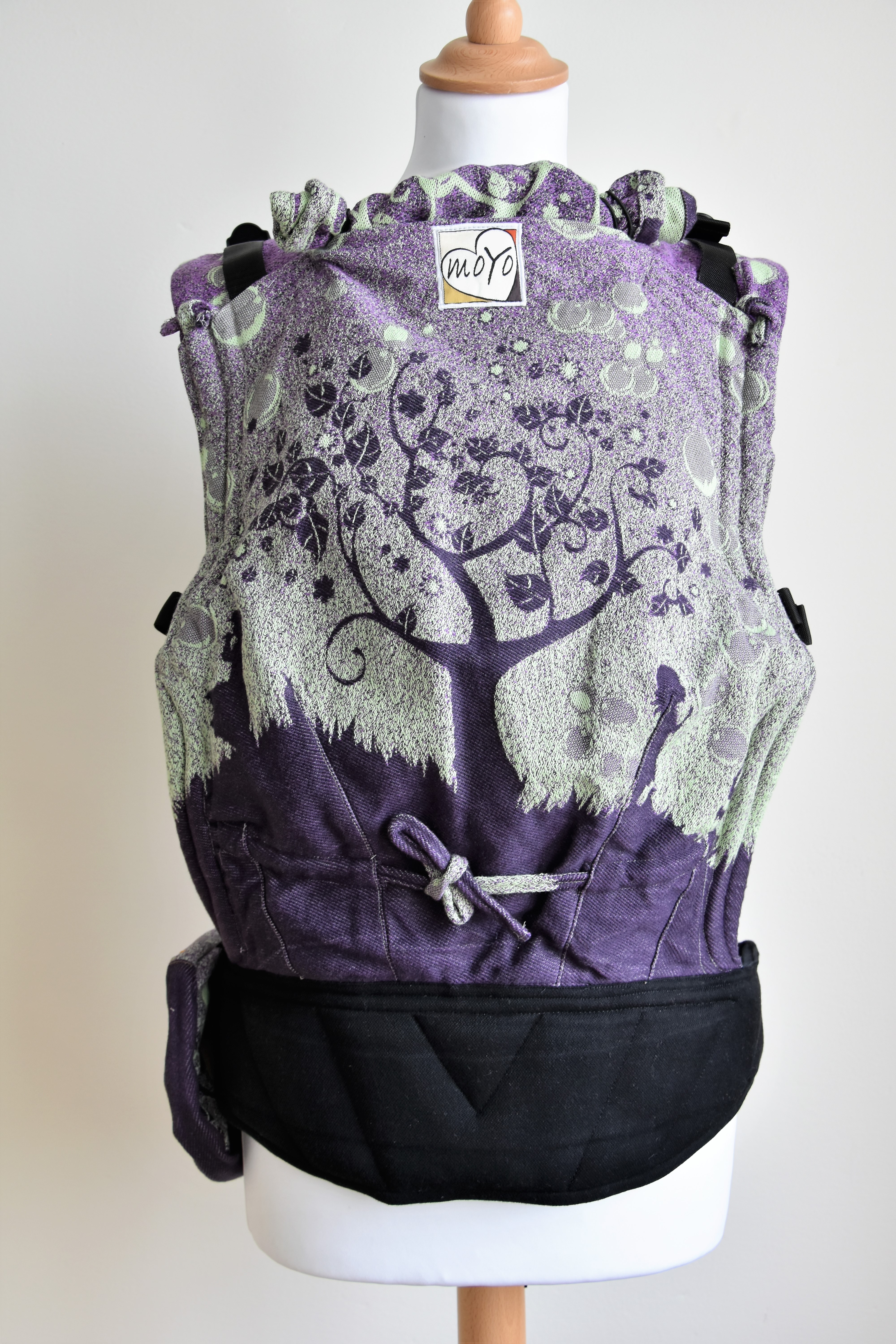 go to products...